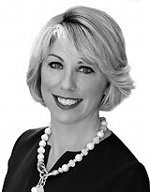 My career began in the title insurance industry, where I learned how to research a property's history and prepare title reports. Promoted to an escrow officer in 2000, I became a top producing escrow officer in Alameda County. My strengths included being adept at managing a large volume of accounts, optimizing market conditions, providing a range of client services and offering knowledge of the local real estate market.
Previously, I had the opportunity to work on the operations side of my husband's successful construction business.  Working alongside him was incredibly beneficial in learning the many aspects of construction and remodeling.  The process is very complex, from working with city officials obtaining permits and coordinating inspections, ordering materials and installations. Personally we have remodeled three homes, which has allowed me to understand the high level of emotions involved, and the tangible benefit of enjoyment of the final product.  I bring these two areas of expertise to my real estate clients.
Our family has been in the East Bay for three generations. Our community is our home in every sense of the word. Our three children attend Wildwood Elementary School.  The teachers and community support of our neighborhood schools are second to none. My knowledge of our community includes knowing the best doctors, great restaurants and the delicious coffee!
Current Volunteer Positions:
Board Member for Wildwood Elementary School
Board Member Angles Haven Adoption Agency
Girl Scout Troop Leader
Testimonials:
"I have known Brenda Schaefer for about ten years.  We met when she began her path to adoption.  Brenda is now a board member of Angels' Haven Outreach, a non-profit adoption agency helping children from various country's find families  We also provide mission work and supply children in need with food, shelter, vitamins and clothing.  We are honored to have Brenda as a board member at Angels' Haven.  Brenda is an extremely professional woman, who cares about everyone she comes across.  She is an amazing mother to three children, two of whom were adopted.  Brenda is energetic and dedicated to her work and family.  Brenda is passionate about Outreach everything she does.  She is kind, smart, caring, compassionate, and is always there to help when needed.  Her positive nature is refreshing, and she always has a smile on her face no matter what situation she is in.  A truly amazing woman!"  - Cara Helberg, Executive Director, Angels Haven
"I recently sold my home in the Montclair neighborhood of Oakland. After a discouraging meeting with a different real estate agent, I decided to try the Grubb Company, based on their excellent local reputation.  My whole outlook toward the sales process changed after meeting Brenda Schaefer and Karen Starr. They were high energy, optimistic and encouraging throughout the process. They turned the sale into an adventure for me. After meeting them I felt comfortable with their advice and put much reliance on their recommendations. That turned out to be a winning strategy. Their effortless ability, confidence and know how moved the process along merrily. I was kept well informed and involved throughout.  The house sold promptly after being put on the market. It also sold very well. Most importantly, all parties involved were pleased with the result. On a one to ten basis I would give the Grubb Company an eleven.  Karen and Brenda were especially delightful to work with and really showed me what good real estate agents can do in a situation where there is a lot at stake."  - Donald – Seller
"Brenda is a fantastic agent with intimate knowledge of the Piedmont market. She helped us sell our home (and buy a new one, too) and built enough interest to generate multiple offers ALL over asking price. I can recommend her without reservation."  - Jef  - Buyer & Seller
"Loved working with Brenda. She has incredible local knowledge that was crucial in helping us secure our home. Highly recommended!" - Hugo Olliphant - Buyer
"It was wonderful to have Brenda sell my home. She advised me how to negotiate the counter to get the best offer, and prior to the sale her help was invaluable. She knows the local market and had the expertise provided critical. Brenda retained handymen and others to prepare my home for sale, managed them when I asked, and took care of everything to make sure my home looked its best when it was time to put it on the market. I'm not known for my patience, but Brenda was always patient with me and my questions about the process and the timeline. The next time I need to buy or sell a home, I will absolutely reach out to Brenda. Thank you! " - Katherine W. - Seller
"Brenda is an amazing agent. We had such a great experience from beginning to end. We could not have purchased this house without her. We highly recommend Brenda and would buy another house with her in the future."  - Katherine A. - Buyer
"If you are looking to move to Piedmont (or a surrounding area), I cannot recommend Brenda highly enough. She is one of the nicest people you'll ever meet and a total pleasure to work with (especially important considering how much time you spend working with your agent and how long buying a home in  Piedmont can take!), has sharp negotiation skills, and knows every step a buyer needs to take when looking for, making an offer on, and closing escrow on a home. She has built strong relationships with the local agents and always had the "inside scoop" on what was going to be coming on the market, which was so, so valuable. (We literally knew about every home that was coming on before actually did and were usually the first ones to tour each house.) Since she is a Piedmont resident and has children in the school system, she was able to tell us all about the different schools and the community, which was nice because we were coming from S.F. and it was all new to us. I also loved how easy it was to connect with her. I'd text her questions and would hear back right away, and she'd always hop on the phone whenever there was anything we needed to discuss at length. When we found the home we really wanted, she helped us prepare a strong offer package, then presented the offer in person to the seller's agents, and I know that she is the reason our offer was accepted. Working with Brenda was a five-star experience all around! " - Amy G. - Buyer
"There are many wonderful realtors that are professional, responsive and knowledgeable, but for us, Brenda gave us more than we could have asked for. Her in-depth understanding of our local real estate market was critical in getting our home listed at just the right time and at the right price  point. She gave us a full-service experience by connecting us with great contractors, helping us make sound decisions on "bang-for-the buck" upgrades, helping us manage the contractors, keeping us all on schedule, and helping us navigate the myriad forms and documents required. What truly makes Brenda stand out was her constant support and personal touch, offering "hand-holding and encouragement," gentle nudging, invaluable advice, and a delicious home-delivered dinner, when we needed it. Five stars are not enough for the service she gave us!"  - Su-San L. - Seller
Brenda is the reason we are in our perfect home! We've heard such horror stories from friends and family about the process of buying a home and we always look at each other dumbfounded.Our home buying experience went so smoothly and that was all due to Brenda. She was so motivated to help us find what we wanted and talked us through each step. We feel beyond lucky she was our agent.       - Sena W. - Buyer